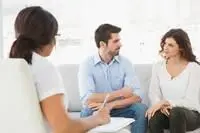 While viewing our website, you may notice that we employ both counselors (LPCs) and counseling associates (LPC-associates). If you are unfamiliar with the process of becoming a counselor in Texas (and most people are) this can be a very confusing term. This page is to answer common questions individuals may have about LPC-associates and explain why they are very often one of the best choices you can make in hiring a psychotherapist.
What is an LPC-Associate?
An LPC-associate is a temporarily licensed professional counselor. This means that the associate possesses at least a Master's degree in counseling or related field (including supervised field experiences, "practica") and have successfully passed the National Counselor Exam (NCE). They then applied and were accepted for the temporary license. In the state of Texas, this means the associate must remain in supervision for the first 3,000 hours of their career before upgrading to an LPC credential that allows independent (unsupervised) practice.
Is an LPC-Associate a student?
No. An associate has already completed their graduate degree, completed practica and other experiential training in graduate school, successfully passed the NCE, and been temporarily licensed by the Texas State Board of Examiners of Professional Counselors. Associates are not students, but initiates into the profession of counseling in the early stages of building a professional identity as a counselor.
Is an LPC-Associate inexperienced?
No. While in graduate school, students are required to complete practica (field experience or live training). The minimum required to graduate is 300 hours, but most students do more. As LPC-associates have graduated, they have completed these required trainings. While in graduate school, students may even select practica that specialize in certain populations, diagnoses, or treatments. Therefore, some associates already have specialized training in some areas having completed such practica while in graduate school. Additionally, some associates are actually transitioning from one mental health profession to another. Here at New Leaf Services, LLC, we have had individuals seek associate positions who were social workers pursuing a different licensure, licensed psychological associates seeking a new license with the option of independent practice, licensed marriage and family therapists seeking an additional credential, and mental health caseworkers pursuing licensure to work outside the government contracted mental health provider. Some associates who have had contact with us have had doctoral degrees (PhDs). The licensure laws in Texas require the temporary licensure step in becoming an LPC even for individuals who have practiced in the mental health field under a different license as the professional identity of "counselor" can be quite different from that of social worker or psychological associate (to give a couple of relevant examples). Therefore, associates have varying levels of experience and potentially a variety of specialties or specialized training.
Why hire an LPC-Associate?
While in the temporarily licensed stage of licensure, an LPC-associate's services cannot be paid by insurance and so is not able to charge an insurance company for services provided. Therefore, associates tend to have lower "cash pay" rates than LPCs. Here at New Leaf Services, our associates charge the average copay rate one would pay if using an insurance plan ($40). Therefore, all the benefits of using cash pay options instead of insurance (as discussed on the insurances accepted page) applies to all LPC-associates. One does not have to be diagnosed with a mental health condition or illness to seek services. Associates can provide therapy for issues many insurance companies will not cover, such as marital issues, relational concerns, adjustment and transition difficulties, grief/bereavement, and more (or less depending on the insurance company). Additionally, when one is receiving services from an associate, he or she is getting the benefit of having two clinicians with different skill sets and expertise, because associates are required to meet weekly with a supervisor. While these meetings vary in content from week to week, the primary purpose is to conceptualize cases, review interventions and techniques, collaborate on treatment options and much more. Essentially, one receiving treatment from an LPC-associate gains the benefit of not just that person's knowledge, experience, and expertise, but also that of the associate's supervisor.
For more information on LPC-Associates or LPC supervision, please contact:
Bryan C. Duncan, MA, MS, LPC-S, NCC
[email protected]
855-579-5323 Ext: 3