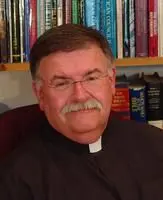 Rev. David W. Cardona, MS, LPC
Director of Geriatric Services
Counselor
The Rev. David W. Cardona, BSW, MDiv, MSHS, MS is currently licensed as a Licensed Professional Counselor through The Texas State Board of Examiners of Professional Counselors and as a Licensed Bachelor Social Worker through The Texas State Board of Social Worker Examiners.
After serving as a Hospital Corpsman in the U.S. Navy, he worked in his family's food production business. He attended Tarleton State University, Nashotah House Episcopal Seminary, and The George Washington University. He is an ordained minister and worked as a hospice chaplain and social worker.
He has a combined experience of over thirty-one years as an ordained minister and twenty years as a hospice chaplain and social worker. Among his areas of counseling experience are bereavement and grief counseling, therapy for depression and anxiety, stress management, health issues, spiritual direction, pastoral counseling, career counseling and cognitive behavioral therapy (CBT).
He blends inter-related approaches and methods to offer a counseling approach designed to meet the personal goals of each client. He provides encouragement and constructive critiques to help clients productively deal with the demands often encountered throughout one's life. His years of parish ministry, hospice care, and professional training have equipped him with compassion and understanding for each individual. His goal is to help clients identify their strengths and weaknesses and acquire the personal development they are dedicated to achieving. He focuses on grief and loss, end of life issues, therapy with aging and geriatric populations, and pre-marital and couples therapy.
Education
Master of Science, Counseling Psychology, May 2011
Tarleton State University, Stephenville, TX
Master of Science in Health Science, End of Life Care, December 2008
George Washington University, Washington, DC
Master of Divinity, Pastoral Theology, May 1989
Nashotah House Episcopal Seminary, Nashotah, WI
Bachelor of Science, Social Welfare, May 1980
Tarleton State University, Stephenville, TX
License, Certifications & Awards
Licensed Baccalaureate Social Worker (#35533)
Texas State Board of Social Worker Examiners
Licensed Professional Counselor (#70682)
Texas State Board of Examiners of Professional Counselors