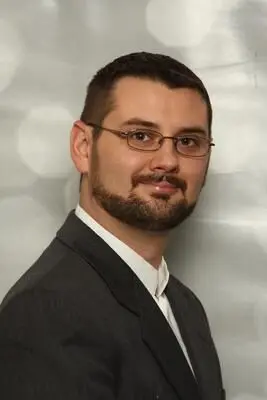 Dr. Bryan C. Duncan is a Licensed Psychologist, Licensed Professional Counselor, Supervisor and Nationally Certified Counselor and the Director of Clinical and Training Services here at New Leaf Services. He works with individuals, couples and families, by seeing adults, teens, and children.
With over fifteen years experience as a therapist, and as a graduate of Fielding Graduate University (FGU) with a Doctor of Philosophy in Psychology with an emphasis in Clinical Psychology, a Master of Arts degree in Psychology with an emphasis in Clinical Psychology from FGU, and a Master of Science degree in Counseling Psychology from Tarleton State University , he is currently serving as private practitioner working with a broad spectrum of clients. Among his areas of expertise are: cognitive behavioral therapy (CBT), Acceptance and Commitment Therapy (ACT), Dialectical Behavior Therapy (DBT) and cognitive processing therapy (CPT), Prolonged Exposure Therapy (PE), and Trauma Focused CBT (TF-CBT), therapy for traumatic experiences, abuse, post-traumatic stress disorder (PTSD), grief counseling, depression and anxiety, stress management, health issues (including therapy for adjusting to chronic medical conditions; CBT for sleep difficulties; exercise, diet, and medical treatment adherence), and animal assisted therapy (AAT).
In addition to being a practicing therapist, Dr. Duncan has presented at conferences and to general audiences speaking on the topics of recognizing and understanding trauma and PTSD, cognitive processing therapy, cognitive behavioral therapy, using humor as a psychotherapy tool, counselor ethics, consultation and supervision, and teaching psychology using humor. Dr. Duncan is an interactive, cognitively focused therapist. However, he integrates complementary methodologies and techniques to offer a highly personalized approach tailored to each client. His therapeutic approach is to provide support and practical feedback to help clients effectively address personal life challenges. With compassion and understanding, he works with each individual to help them build on their strengths and attain the personal growth they are committed to accomplishing.


Education
PhD, Psychology with an emphasis in Clinical Psychology, February, 2019
Fielding Graduate University, Santa Barbara, CA - APA Accredited
Pre-doctoral internship: Veteran Health Administration, Valley Coastal Bend - APA Accredited
Post-doctoral fellowship: Veteran Health Administration, Dallas, Texas - APA Accredited
MA, Psychology with an emphasis in Clinical Psychology, November, 2012
Fielding Graduate University, Santa Barbara, CA
MS, Counseling Psychology, May, 2006
Tarleton State University, Stephenville, TX
BA, English, May 2003
Tarleton State University, Stephenville, TX
AA, Liberal Studies, May 2000
Weatherford College , Weatherford , TX

License, Certifications & Awards
2/20 - Licensed Psychologist, TX #38296
7/12 - CPT- Provider Status
Andrews Center, TX
3/11 - LPC Board Approved Supervisor, TX #63333
Texas State Board of Examiners of Professional Counselors, TX
3/11 - National Certified Counselor #256636
National Board for Certified Counselors, NC
3/09 - Licensed Professional Counselor TX #63333
Texas State Board of Examiners of Professional Counselors, TX
Psy Chi – National Honors Society in Psychology
7/10 - Fielding Graduate University Chapter, CA
5/04 - Tarleton State University Chapter, TX
Additional Training
10/12 - Trauma Focused Cognitive Behavioral Therapy, Fort Worth, TX
5/12 - Invited Co-Reviewer: Psychopharmacology
5/12 - Therapeutic Assessment, Austin, TX
1/12 - Forensic Evaluations in Criminal Settings, Santa Barbara, CA
8/11 - Cognitive Processing Therapy, Lewisville, TX
2/11 - Evaluation of Addictions, Austin, TX
4/10 - DSHS CBT training, Wichita Falls, TX
3/10 - Advanced Report Writing, Austin, TX
1/10 - Assessment of Anger and Violence, Santa Barbara, CA
7/09 - Attended Seminar on Multicultural Issues and Assessment, Kansas City, MO
5/09 - Intermediate level training in Cognitive Behavioral Therapy, Austin, TX
1/09 - Administration and scoring of the Wechsler Adult Intelligence Scale IV, Santa Barbara, CA
2/06 - Attended Association for Higher Education and Disabilities conference, "Legal Issues in Disability Services," Houston, TX
8/00-05/03 - Attended multiple meetings for CRLA Training (Reached Master Level Certification), Stephenville, TX
Professional Activities and Memberships
Student Member, American Psychological Association
Student Member, Association for Psychological Science
Student Member, American Psychology-Law Society
Student Member, Texas Psychological Association
Member, American Counseling Association
Member, Texas Counseling Association
Member, Cross Timbers Counseling Association